enrollment application view policies
Let's Play All Day!
Enroll your dog at Barker University to give them a stimulating day filled with enriching exercises, a structured schedule and a safe comfortable environment where they can socialize and play all day. Your dog will never be bored as they spend the day exploring each of our unique play yards with their peers! When you enroll your dog they will be evaluated to figure out which Barkternity they will best fit in with. Each Barkternity has their own symbol to represent their group!
Barkternity
noun
a society for canine students in a university or college, typically for social purposes that include treats, toys, and lots of tail wagging!
Daily Schedule
7am - 9am Drop Off
9 am - 4p m Organized play with an hour of rest
4pm - 7 pm Pick Up
Each Barkternity will have a detailed schedule that you will receive when your dog is accepted into a group!
New Student Evaluations
Each new student must be evaluated. Evaluations are a $50 fee and includes the day of daycare your dog will be participating in during their evaluation stay. Our evaluations can take up to a couple of hours to figure out which play group or situation is right for your dog. We want all dogs to be safe, happy and comfortable. If our daycare environment is found to not be a good fit with your dog we will contact you to let you know.
Evaluations are by reservation only and you must fill out an application prior. Evaluation days will be held on Mondays, Wednesdays, and Fridays.
Barker University Includes:
• All day group play time
• A structured schedule
• Daily activities
• Fresh water/treats
• Add on activities to customize your dogs day
• Outdoor play on the only rooftop dog park in Lexington!
Hours:
Monday - Friday: 7am - 7pm
Pricing/Packages:
Part-Time Student
1 Day - $32/Day
Full-Time Student
5 Days/Month - $155/Month
Honor Student
10 Days/Month - $275/Month
All-Star Student
Unlimited days/Month - $520/Month
Reservations: Required. Cancellations with less than 24 hours' notice will be charged full fees.
Vaccination Records: Please email us current vaccination records at sbvinest@gmail.com.
Splash Pool
Surprise your dog with time in our splash pool! Our indoor saltwater splash pool is heated year round and has three levels of depth and multiple jets, fountains and bubbles!
Group Swim is $7 to add on to daycare for 25 minutes of splash time.
Each dog will be rinsed off, towel dried and then air dried in our quiet room after their designated swim room.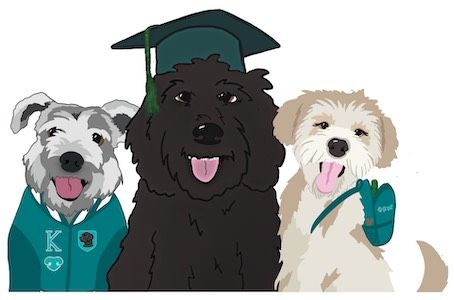 Come visit our pet supply store in Lexington, KY specializing in quality food, treats, and supplies for cats and dogs.