HIGHEST QUALITY products using only the BEST MATERIALS the Earth has to offer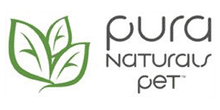 Southern Barker is proud to carry Pura Natural Pet in Lexington, Kentucky. Pura Naturals Pet is a recognized industry leader specializing in organic pet wellness. We're pure, honest and authentic with our claims. We've received numerous awards for revolutionary products, corporate leadership and philanthropy efforts. Our eco-friendly products are proudly made in the USA with all-natural ingredients, using renewable and local earth-friendly resources to reduce our carbon footprint.
We consistently strive to develop innovative, cruelty-free products that ensure the wellness, safety, and comfort of your family pets. Non-toxic means shampoo's free of surfactants that can affect our environment, DEET free flea & tick solutions with natural essential oils, and products that that are developed to causes no harm to humans, animals or the environment – it's your natural choice in caring for your pets.
Dog Grooming
Organic Dental Solutions - Adult Dog Kit
Organic Moisturizing Nose Rescue
Grooming and Cleansing Wipes
Flea & Tick Spray for Dogs
Cat Grooming
Feline Ear Cleansing System
Tearless and Calming Kitten Natural Shampoo
Waterless Foaming Organic Cat Shampoo
Come visit our pet supply store in Lexington, KY specializing in quality food, treats, and supplies for cats and dogs.